6th Birthday Saturday Rave
Have We Got a Birthday Gift For You!
Dancing Spirits
"Come dance with me, let's dance, let's dance away…"
Step into our wild rave, our playful wonderland! Time to let loose! No holding back; leave your troubles at the door, it's time to shake, to play, to rumble, to let it all go and sparkle!
Become your ancestral dancing spirit; join fellow rainbow warriors, sparkling showstoppers, hot steppers, lyrical gangsters, movers, groovers…all are welcome. Come dressed as who or what inspires you to move your body?
Raising the vibration are superstar DJs Josh Roberts and Anth Lowther. Promising to bring us raw spirited drumming vibes, honouring the echoes of our ancestors as we…. with drum and dance performances, lighting up the dance space with electrifying beats.
We are introducing a nourishment chill zone, yoga lessons, high vibes alchemical bar, cacao cafe, tarot and a space just to sit and meditate.
This is a dance floor full of fun & youthful innocence and silliness. We love inviting children to our party, and have a creative arts & crafts education centre to keep both kids and adults entertained.
It's our birthday and we'll rave rave rave…Our gift to you is one whole hour of extra party to build up good vibes and ecstatic play on the floor! Today we go till 2pm…
For those that just can't stop we are moving on to the Jago for an after party… more details soooooon…! 🙂
Arrive and leave any time between 9.00am and 3pm.
Little ones welcome. Please bring ear defenders for 0-5s as they'll not be permitted to enter the main dancefloor area. We will have a limited amount of defenders for hire as well as a good stock of foam earbuds.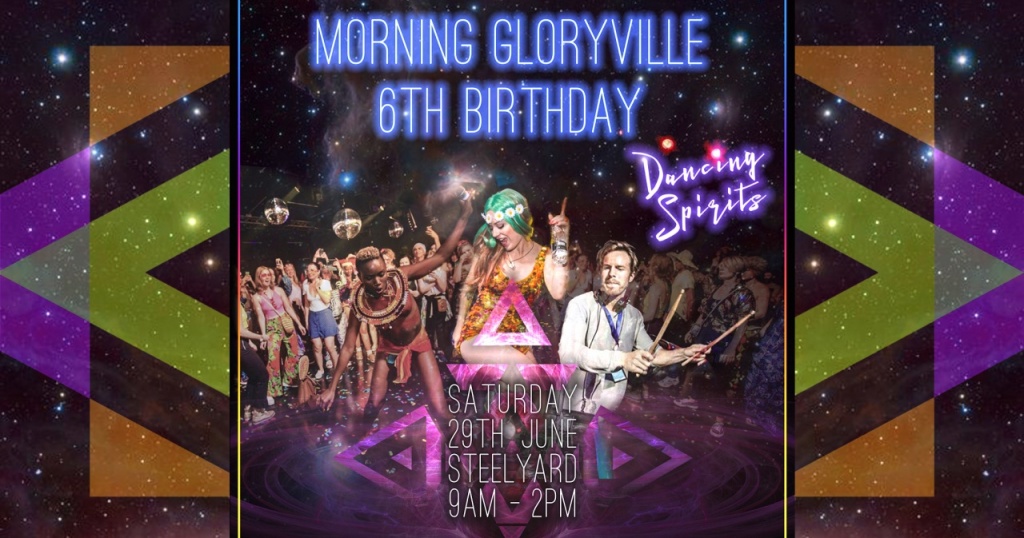 What You Get
Facepainters
Interactive Dance & Theatrics
Superfood Smoothie Bar
Tea & Coffee
Yummy Food All Day
Massage Station
Yoga & Wellness Zone
Wellness & Refreshments Zone
Support Station
Girl Next Door Books
Heal yourself happier at our support station
Superstar DJs
Banging Dancefloor