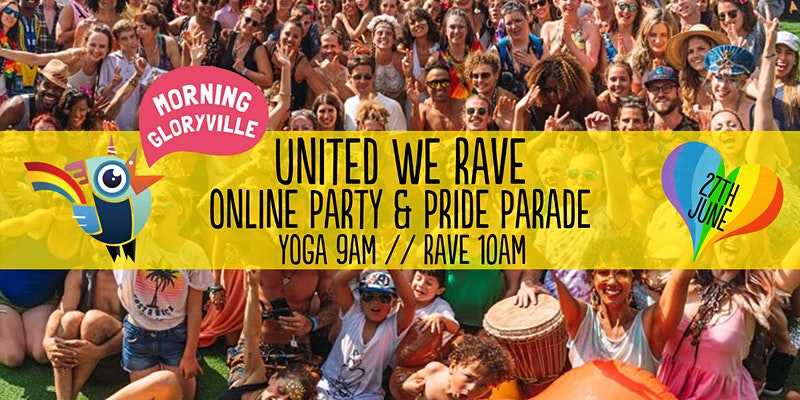 United We Rave
Online Party & Pride Parade
Happy Pride month! Join us for a fun Online Party & Pride Parade! We'll paint the world in a rainbow & dance ourselves happy.
Welcome to the magical world of Morning Gloryville! We are the pioneers of sober RAVEolution and we invite you to join us this Pride month 🏳️‍🌈 for an exciting and fun celebration.
OH! Did we mention? It's also our 7th Birthday! 🎉
We're bringing more than FIVE HOURS OF ENTERTAINMENT for the whole family! 🤩
What will you experience?
The world famous Morning Gloryville sober rave, awesome music, so much dancing, incredible live DJs, wellness, workshops, mindfulness, wisdom talks, yoga, connection, play, silliness and more! 🥰
Decor and Dress Code
We're proud and beautiful! 💫 It's time to dress yourself in a RAINBOW. 🌈 We want to celebrate your uniqueness, so come as you are! 🦄
Yes, you heard us right! There's never too much glitter in the world. 💖
Get sparkly, because you were born to shine baby! 🌟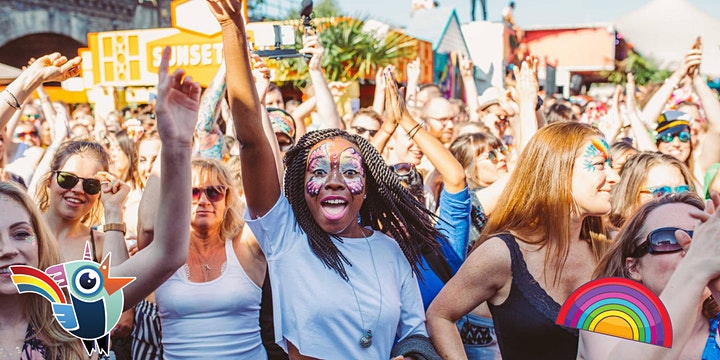 THE LINE UP
YOGA STUDIO:
09:00 – 10:00 Fun Yoga Flow with Jambo Dragon 🧘
DANCE PARTY:
10:00 Opening Ceremony with Pride in London 🌈
10:10 DJ Caz Coronel 🎵
11:10 DJ Darren James 🎶
12:10 DJ SYREETA 🎧
13:00 Soundscape & Adventure 🎼
13:20 Closing Circle with Roxy & King of More ⭕
WISDOM LOUNGE:
13:30 – 14:30 Pride Talks with Pride in London and Club Soda 🏳️‍🌈