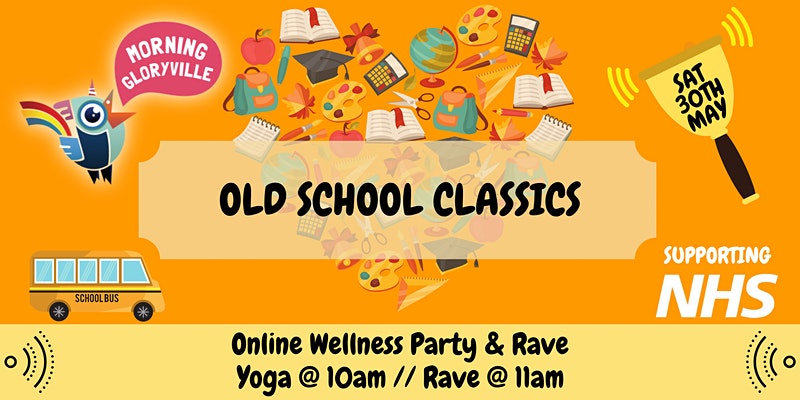 Old School Classics Online Wellness Rave
Back to school with Morning Gloryville! Time to switch it up and relive some ultimate throwback classics. Let the rave begin!
We bring you 5 HOURS of fun!
World famous sober rave, music, dancing, live DJs, wellness, workshops, mindfulness, drumming, wisdom, connection, rhythm kitchen, play, silliness and awesome entertainment for the whole family!
We've rounded up some of the greatest old school house 🎓 classics just for you. 💖 So get your uniforms on and party 🤩 to some of the best dance anthems! 💃
School uniforms are in this week. The raver with the best school uniform wins the dress up competition! 💫
Join us on Saturday the 30th of May for our Old School Classics Rave! Check out the incredible line up… 🎵
This wellbeing party is accessible on a 'pay what you can' basis. Profits go to NHS 🌈 Charities Together in support of our courageous Health Heroes. 💙
Decor and Dress Code:
Back to school! Get those uniforms out, put on your tie and make sure to brush your hair for extra brownie points… 🤓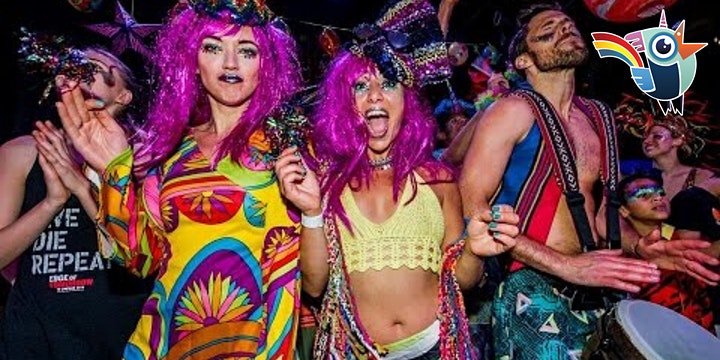 THE LINE UP
YOGA ROOM:
10:00 – 11:00 Blissful Hatha Flow // Cat Duval 🧘
RAVE ROOM:
11:00 – 11:15 Opening Ceremony // Neil Greenwood 🔮
11:15 – 12:15 Old School Party // DJ Iona McDance 🌈
12:15 – 13:15 Throwback Rave // DJ Liv Knight 🎶
13:15 – 13:35 Sound Ceremony // Tallulah Rendall 🎧
13:35 – 13:45 Closing Circle // Roxy Deniz Ozalp ⭕
PLAY ROOM:
11:30 – 12:00 Superhero Kids // Rach Cox 🚌
12:00 – 12:30 Rockstar Activator // Tom Morley 🥁
WISDOM ROOM:
14:00 – 15:00 Life Wisdom & Self Empowerment // Jambo Dragon 🐲