Dear Morning Gloryville family, 
We are currently experiencing times of uncertainty… These sensitive times require all of us to temporarily isolate ourselves from our beloved community.
As community architects and curators we have the responsibility to take difficult decisions. In order to avoid risking the health and wellbeing of our community, we will pause our gatherings, dances and physical events for a while. Your wellbeing and immunity is of utmost importance to us and with your emotional or physical health we will never take shortcuts.
Therefore, we confirm that Morning Gloryville & Goldierocks' Spring Awakening rave will be postponed. Your tickets have been transferred towards our next event, so all you early birds have something exciting to look forward to once all this chaos has calmed down and it always does. We've got you! If you prefer to have your ticket refunded, please contact us via email (info@morninggloryville.com) during the week 30th March to 5th April so that we may process it.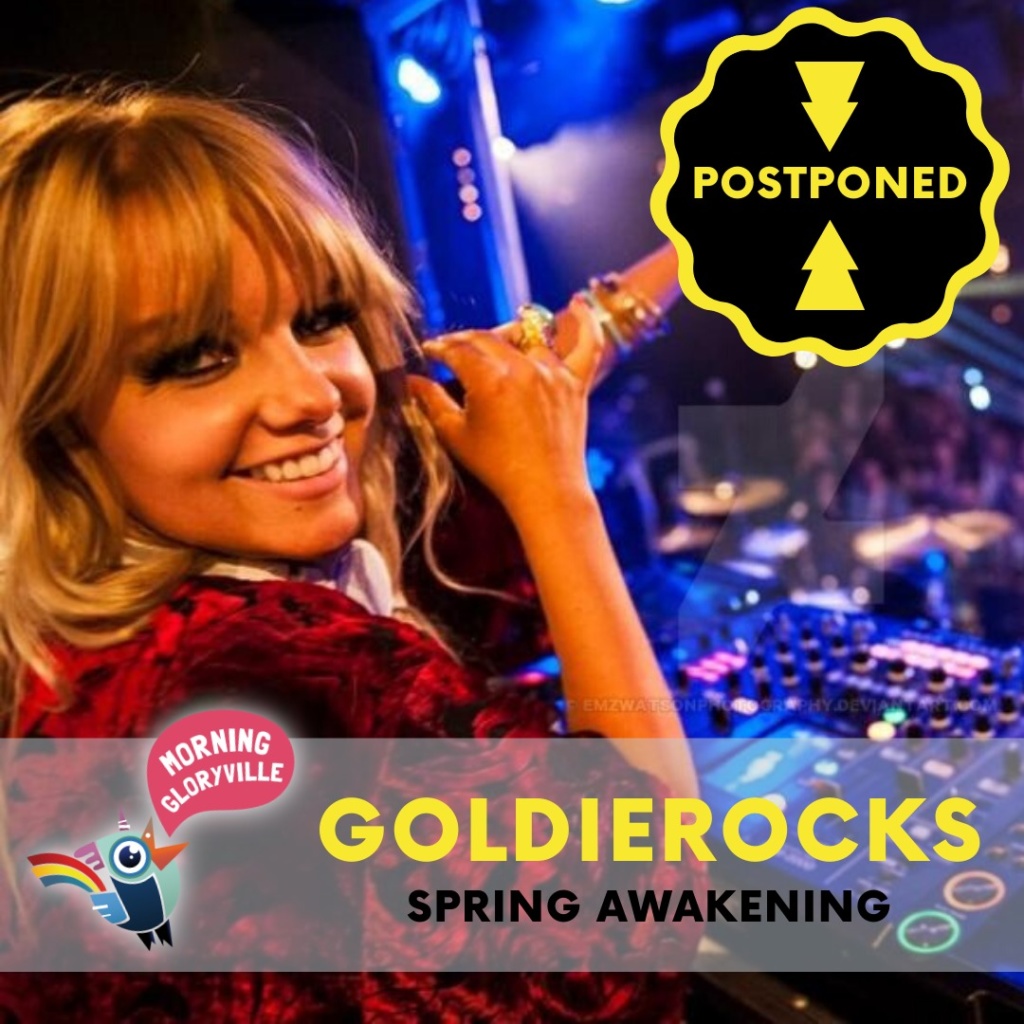 Morning Gloryville brings positive energy and playfulness into our lives. We all consider these events as a core part of our self-care practices. The healing and safe space that Morning Gloryville facilitates nourishes our bodies, minds and spirits. We also value your health very much and as a conscious community, we will take the necessary measures until the serious risks are eliminated. You can be rest assured that we will always prioritise your wellness over ego and profit.
In addition, we know that mindful connection with one another is needed more than ever especially at times like these. Over the last week we've put our minds and spirits together in order to conceptualise a variety of projects to support our community. We will continue to inspire you all to keep healthy and well. Please lean on your MGV soul family and keep an eye on our social channels for news on our virtual offerings.
Our intention is to continue to live by our values and thrive in the spirit of community more than ever. We know that this is the way to overcome obstacles no matter how impactful to our beings they may appear to be. Love always wins!
Thank you for taking the time to read our message. The only constant in life is the fact that there's infinite change that surrounds us all. We are all miraculous! We're capable of adapting and growing. We are lifted up when we lift each other up. We continue to inspire and be inspired by your random acts of kindness and creative energy.
We love you! We are LOVE!

Team Gloryville